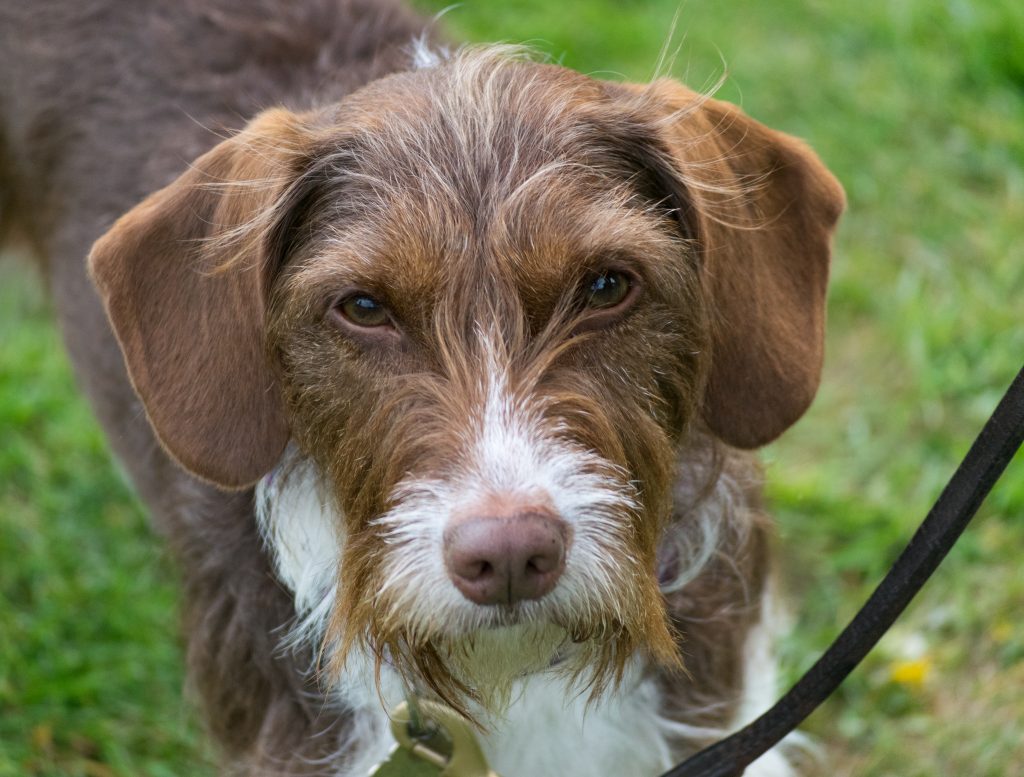 Welcome to our blog!
This is your chance to find out how the organisation works, discover behind the scenes information as well as giving you the opportunity to read decisions as soon as we make them. It's also a way for us to highlight any issues you have executing stations correctly and to highlight common points losers at trials. This blog will bring you the latest news on developments and changes within Talking Dogs Rally®.
2019
Report from Judge Amie Bedlington Trial 28 April 2019 (Photo on our front page)!
It was with some apprehension that I made the journey North to Bedlington. Although I had stepped in to judge at the last minute at the Risby trial in February, this was my first official judging appointment; but I needn't have worried because Cris and the Ruff Diamond teams made me feel very welcome. Everything was ready when I arrived at their indoor venue, so all I had to do was set out my course.Both the morning and afternoon rounds were of high quality and it was clear to see just how much everyone had been practising in preparation for the trial. In particular, the pivots were spot on. Both those who had competed before and the first timers did themselves proud. One round that really stands out was with Georgina and Nelson, who took teamwork to the next level. Arriving at the 270 Left, Georgina looked at Nelson, Nelson looked at Georgina, both confused. After a small amount of flapping, they decided it was best just to move on. A good decision! Other rounds that stood out were Jane and Edric's because despite being a shy boy, Jane supported him to gain an Ace in each of their rounds, and Katie with Rory, who were competing for the first time and did a great job. Most of the stations were pretty bang on, with only the pace stations needing some work. I know that while it might seem to the handler that they are slowing down or speeding up, when watching the dogs, that wasn't always the case. I was pleased to be able to present so many rosettes, including two Level 1 Champs to Emma with both of her dogs Wilf and Zara. Huge thanks to Cris and her helpers for running such a well organised trial. I look forward to coming back, and hopefully awarding Cris with the Ace Perfect that she just missed out on this time!
What a great way to start 2019 – in January we registered our 1000th dog!
Tilly is a 1 year old Labrador who lives on the Isle of Wight. She is now TD Rally® royalty, so make sure to say hi to her and her handler Vivienne when you are lucky enough to meet them at trials and events.
Risby Trial
Our first trial of the year was held in Risby at the start of February. Hosted by Lucy Dawson and ably assisted by so many wonderful and selfless helpers. Their dedication was put to the test when judges Tanya and Rhia, after judging on Day 1, had to rush home for a family emergency. Without hesitation, three judges who were at the trial to compete, immediately stepped in to cover the classes on day 2. Amie, Jacky and Rebekah were the heroes of the day and we are all so grateful for their support.
Held indoors – no freezing February rounds – everyone had a great weekend. Dogs and handlers did themselves proud, setting up a super successful 2019 season.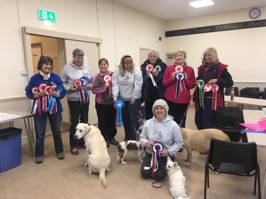 ANNUAL MAINTENANCE FEES

The season has started, but not everyone has paid their fees yet. No fee = no official rounds. If you slip through the net and do compete without having paid your fee, your round will not count towards any awards. These fees are crucial to help fund our sport. Without them we can't run TD Rally®, so thank you to everyone who continues to support us. We couldn't do it without you!
If you are still to pay please contact Jacky for further details.

Talking Dogs Rally®is a registered trademark.