We would love you to host a trial with us. We want to make it as straightforward as possible so we have produced this guide (above)which has all the information you need to host a TD Rally® Trial. Below is a Sample Trial Schedule that you can adapt for your trial. If you have any additional questions not answered in the guide, or you'd like clarification or help on any aspect of hosting a trial, please contact our office.

FAQs for Hosting a Trial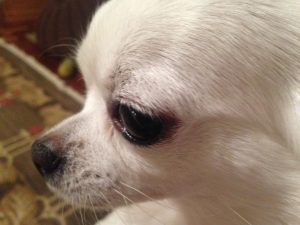 Q. Who can host a trial?

A. Any club, organisation or individual may apply to host a Talking Dogs Rally® trial on application to TD Rally®.

Q. I've never hosted a trial before where do I start?

A. Our TDR Guide for Trial Hosts 2019.pdf will take you through the whole process of hosting a trial. It includes all the forms you need,
plus lots of information on what to do and when.

Q. Will I have to provide all the forms and paperwork?



A. No, we provide you with all Talking Dogs Rally® Forms, applications and templates you will need as part of the Guide for Trial Hosts.

All you have to do is print out copies.
Q. How many competitors (teams) should I plan for at my trial?

A. You can host a mini-trial for just 6 teams, e.g. your club members, or a full scale trial for 106 teams, the choice is yours.

Q. Can I host a TD Rally® in conjunction with another dog sport?

A. Yes you can as long as it is not another organisation's rally event.

Q. How much space will I need?

A. Rings sizes vary depending on how many levels you offer. The minimum ring size used is 15 x 20m and the maximum is 25 x 25m.

Q. Can I hold a trial indoors?

A. Trials can be held either indoors or out or both.

Q. How many people do I need to help run a trial?

A. While a trial can be successfully put together by two or three hard working individuals, a group of volunteers known as a "Trial Committee" can distribute the work load and make for a smoother running trial.


Q. Where do I source my judges?

A. The Guide for Trial Hosts includes a list of approved judges.

Q. Where do I source the rosettes?

A. We will supply Title and Champ rosettes and Awards of Excellence. You supply the Ace, Outstanding and Good rosettes ensuring that they follow our rules regarding colours, style and wording.

Q. How do I know what entry fee to charge?

A. The fee depends on your costs. Factor in all costs such as venue hire, equipment, rosettes and refreshments before setting your entry fee. We do not recommend setting fees at less than £6.

Talking Dogs Rally® is a registered trademark