This page brings news of Talking Dogs Rally® workshops throughout the country. If you are holding a Talking Dogs Rally® workshop, let us know and we'll let everyone else know! This page will be your main source of what's happening and where, so contact Jacky at the Talking Dogs Rally Office to let her know what's happening in your area.

Please supply full, accurate details, photos and information for your event.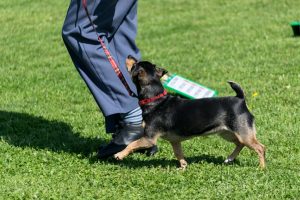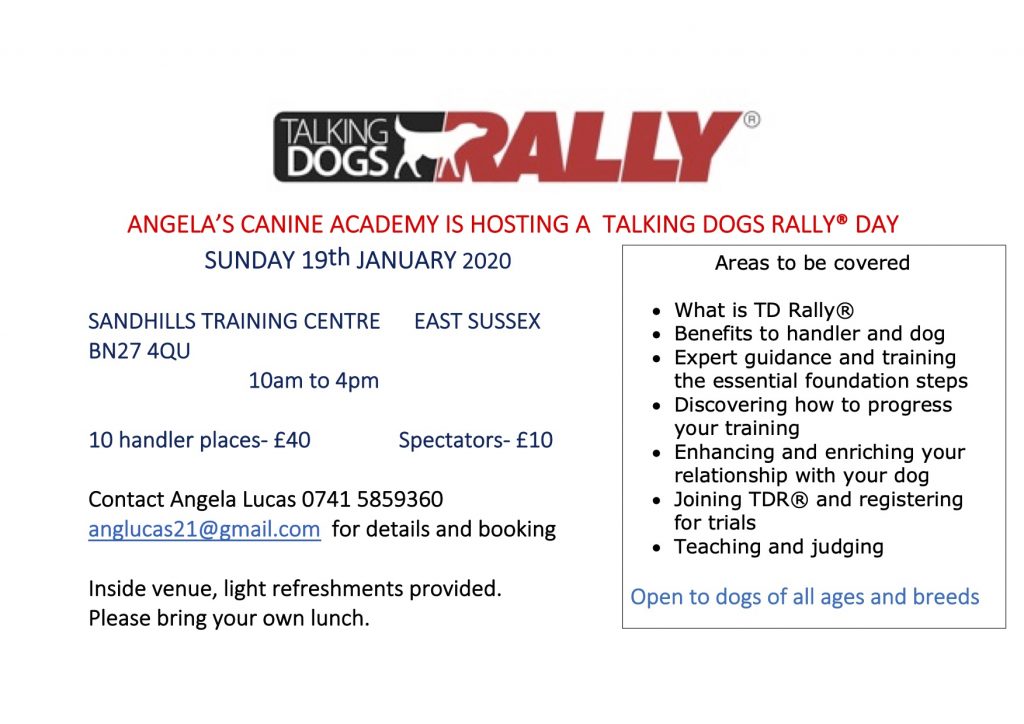 Tanya (Angleywood Canine Services) runs regular TD workshops for all levels at Brenzett Village Hall, Kent. Further details on her website. Contact details on our Training Classes page.
Talking Dogs Rally® is a registered trademark